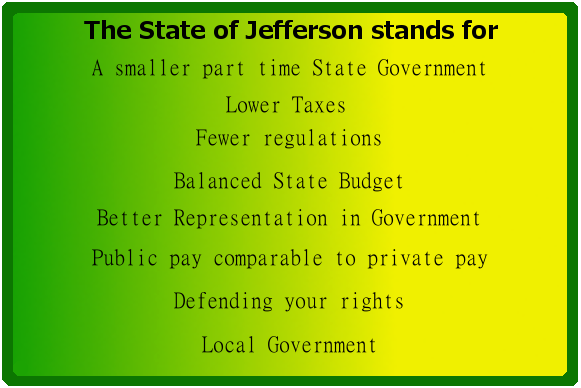 Our Approach
You could also call this heading "Our philosophy" or "Our vision." This is the place to talk about what drives you and your business and what's unique about your process. What you write here should be something distinct and interesting about your business that sets it apart from others in the same industry.

Our Story
The State of Jefferson is a proposed U.S. state that would span the contiguous, mostly rural area of Southern Oregon and Northern California.
Meet the Team
Tommy and I have been working together since June of 2013. We both have one common goal and that is to see the Succession of The State of Jefferson. We support the building of a grand community.
Lead Contact
Admin ~ Josephine County for State of Jefferson
Admin ~ Josephine County for State of Jefferson
Site Designer &
Social Media Manager